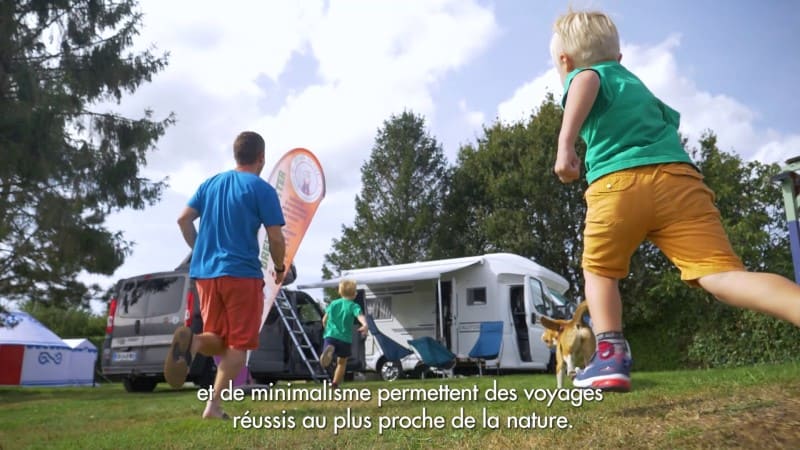 Who Wie is Breizh-Trotter?
Breizh-Trotter is geboren in 2019 in het zuiden van Bretagne. Opgericht door Christophe, een echte reisliefhebber sinds zijn 18e, is ons bedrijf de vrucht van zijn liefde voor verkenning, vrijheid en harmonie met de natuur.
Christophe heeft in een busje naar alle uithoeken van Bretagne en Frankrijk gereisd en backpackt door Europa, Zuid-Amerika en Azië. Tegenwoordig reist hij met zijn gezin, als vader van twee kleine jongens. Deze gezinservaring heeft hem geïnspireerd om oplossingen op maat te creëren voor wie wil reizen met baby's, kinderen of tieners.
Of je nu vragen hebt, advies of begeleiding nodig hebt voor je reis, Christophe helpt je graag, telefonisch of rechtstreeks in zijn Guidel-atelier. Bij Breizh-Trotter begrijpen we het belang van elke reis en zetten we ons in om u een uitzonderlijke ervaring te bieden.we are ?
Videopresentatie van "Da Gousket" het hangende kinderbed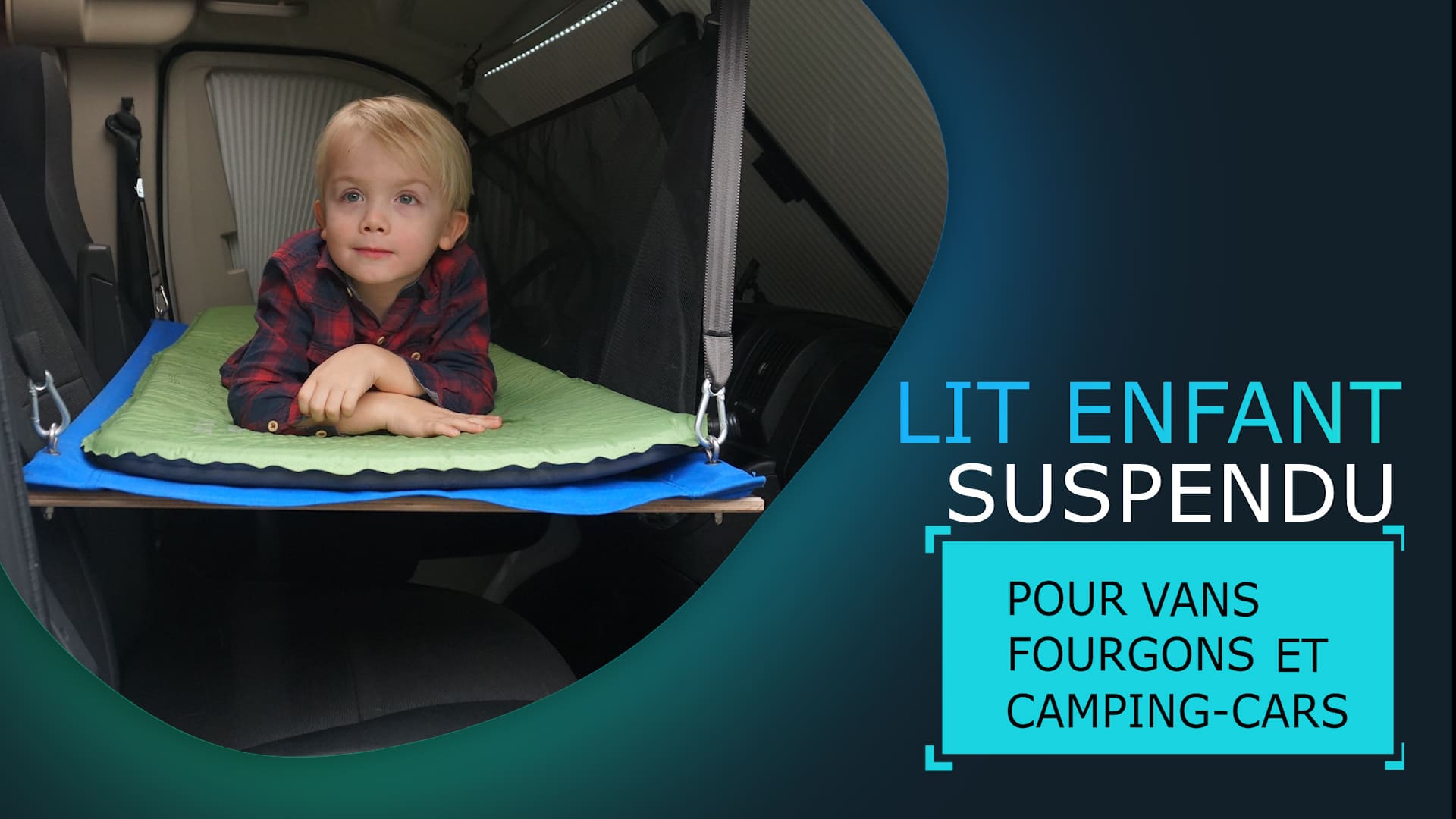 Kinderbed voor bestelwagen, camper of motorhome
Op maat gemaakt: elk project is anders. Onze bedden zijn gemaakt om bij je voertuig en de leeftijd van je kind te passen.
Praktisch: ontworpen om snel een bed toe te voegen en ruimte te besparen.
Kwaliteit: gemaakt in Bretagne in onze werkplaats met hoogwaardige materialen.
Videopresentatie van ons kinderbed in een bestelwagen of camper op basis van een Fiat Ducato, Citroen Jumper, ...
Video zur Präsentation unseres Kinderbetts in einem Kastenwagen oder Wohnmobil mit einer Basis von Fiat Ducato, Citroen Jumper, ...Unser Bett kann an jede Art von Kastenwagen, Van, Ludospace oder Wohnmobil angepasst werden.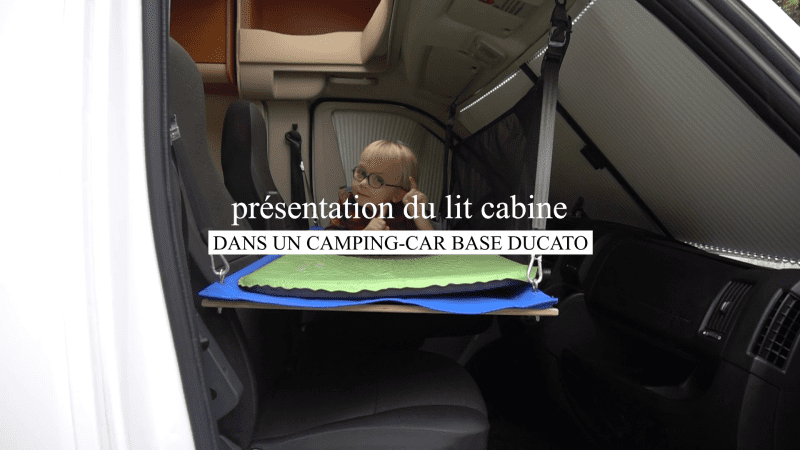 Ontdek de versie voor jongere kinderen met 2 veiligheidsnetten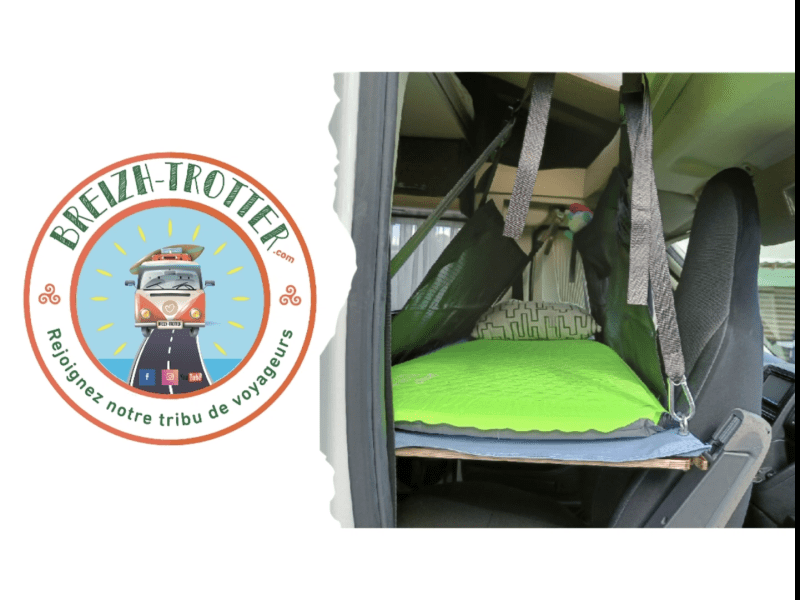 Videopresentatie van het camperbedje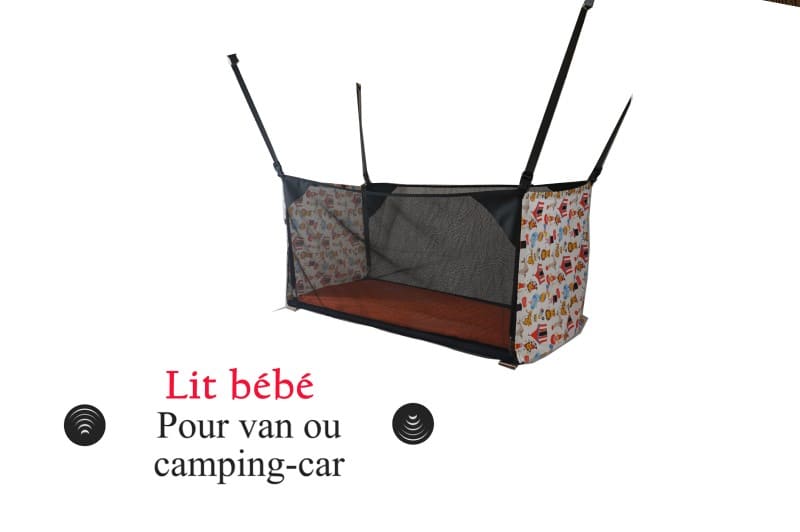 Een kinderbed voor een bestelwagen, camper of boot
Eenvoud: een baby- of babybedje dat zonder moeite in 2 minuten is geïnstalleerd.
Veiligheid: dezelfde afmetingen als een paraplubed om te voldoen aan de huidige normen.
Uniek: een origineel model ontwikkeld en geproduceerd in onze ateliers in Bretagne(FR).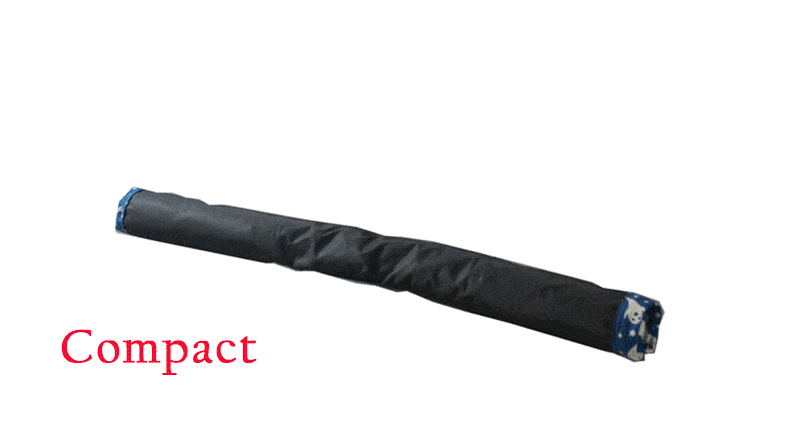 Videopresentatie van verduisteringsgordijnen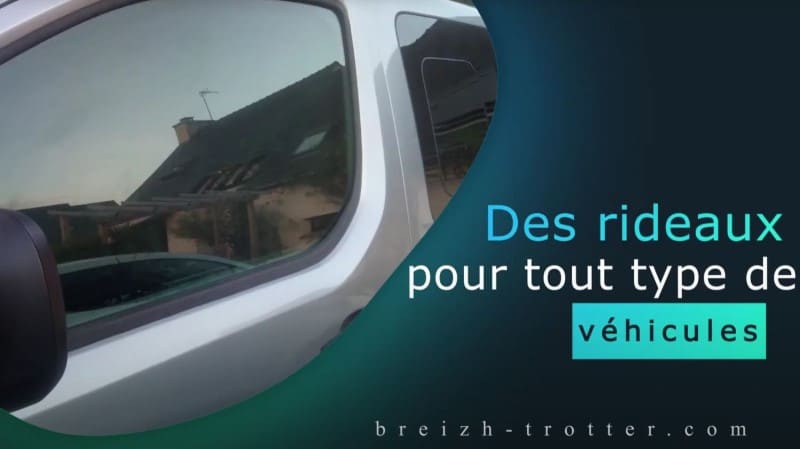 Magnetische verduisterings- en thermische gordijnen voor auto's of omgebouwde bestelwagens.
Ruimtebesparend en discreet: Onze gordijnen zijn gemakkelijk op te bergen en maken je onzichtbaar voor de buitenwereld.
Eenvoudig: Of het nu voor je auto, minibus of bestelwagen is, het 100% magnetische verduisteringsgordijn zal je verbazen met zijn installatiegemak en prestaties.
Op maat: Onze gordijnpakketten worden op bestelling binnen veertien dagen geproduceerd.
Rideaux