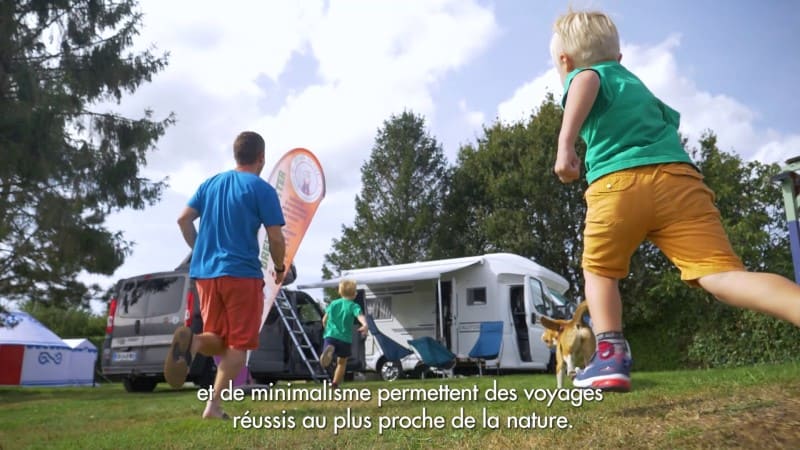 Who we are ?
Breizh-Trotter was born in 2019 in southern Brittany. Founded by Christophe, a true travel enthusiast since the age of 18, our company is the fruit of his love for exploration, freedom and harmony with nature.
Christophe has toured every corner of Brittany and France in a van, and backpacked through Europe, South America and Asia on numerous road-trips. Today, he travels with his family, as the father of two little boys. This family experience has inspired him to create tailored solutions for those wishing to travel with babies, children or teenagers.
Whether you have questions, need advice or guidance for your trip, Christophe will be happy to assist you, either by phone or directly in his Guidel workshop. At Breizh-Trotter, we understand the importance of every trip, and we're determined to offer you an exceptional experience.
Video presentation of "Da Gousket" the suspended children's bed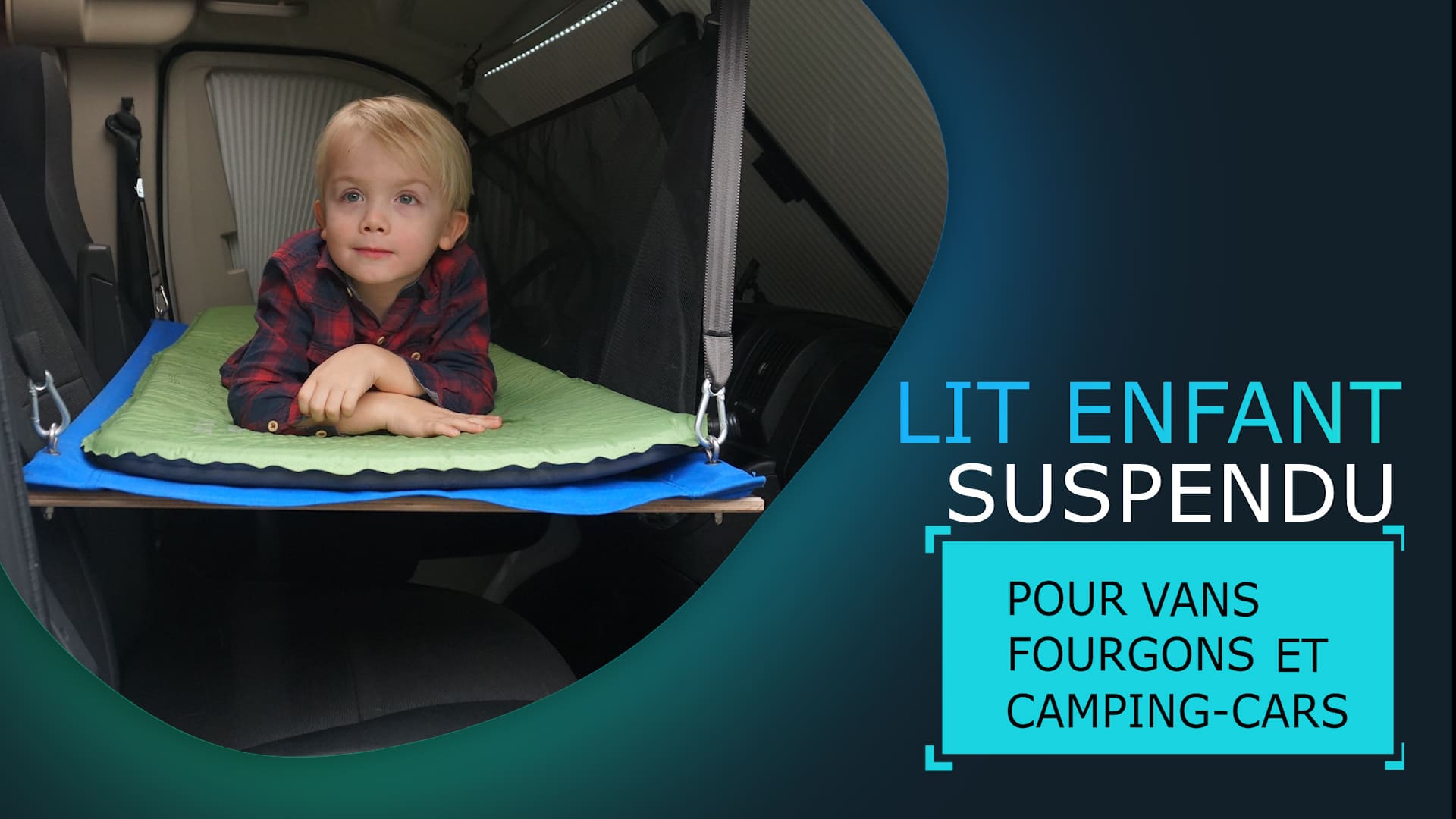 Children's bed for van, camper van or motorhome
Tailor-made: every project is different. Our beds are created to suit your vehicle and the age of your child.
Practical: designed to add a bed quickly and save space.
Quality: Made in Brittany (FR) in our workshop using top-of-the-range materials.
Video presentation of our children's bed in a van or camper van based on a Fiat Ducato, Citroen Jumper, ...
Video presentation of our children's bed in a van or camper van based on a Fiat Ducato, Citroen Jumper, ...Our bed can be adapted to any type of van, recreational vehicle or motor home.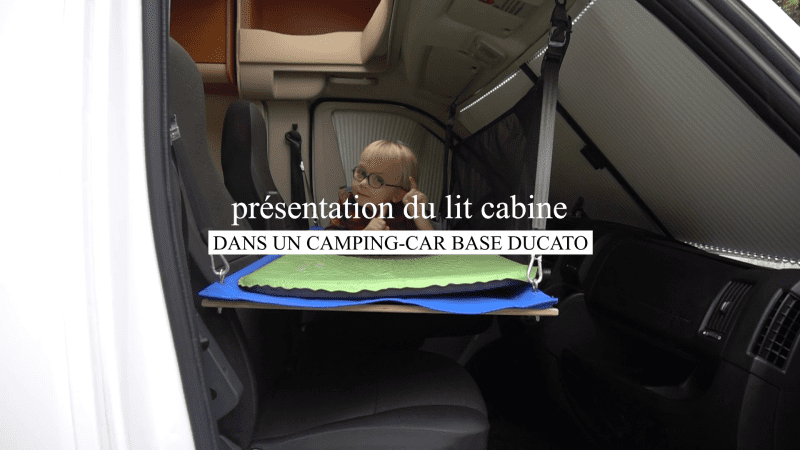 Discover the version for younger children with 2 safety nets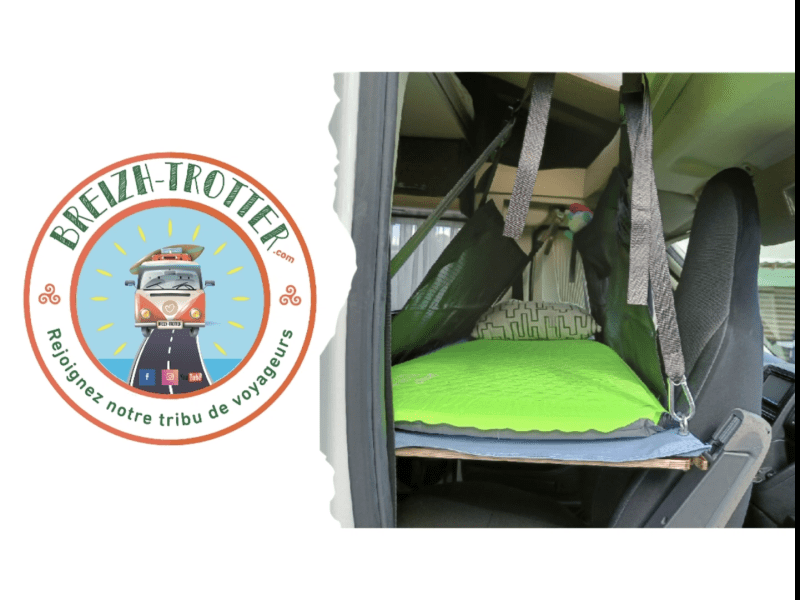 Video presentation of the motorhome cot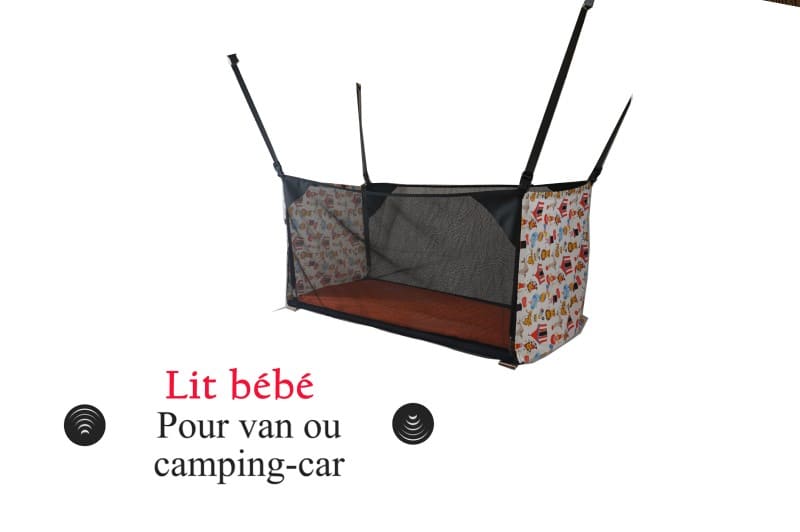 A cot for a van, camper van or boat
Simplicity: a cot for baby or infant installed in 2 minutes without effort.
VSafety: the same dimensions as an umbrella bed to comply with current standards.
Unique: an original model developed and produced in our workshops in Brittany(FR).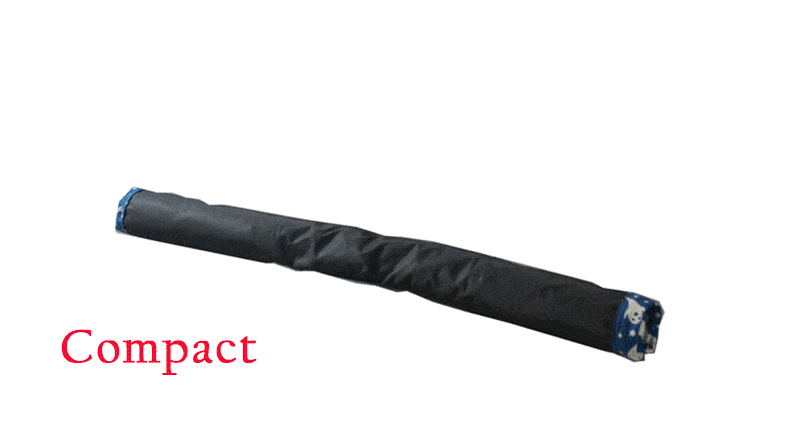 Video presentation of blackout curtains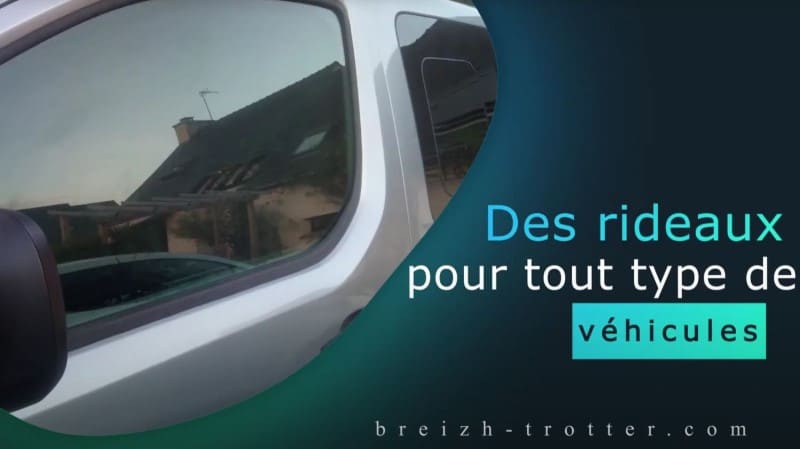 Magnetic blackout and thermal curtains for cars or converted vans
Space-saving and discreet: Our curtains are easy to store and make you invisible to the outside world.
Simple: Whether for your car, minivan or van, the 100% magnetic blackout curtain will amaze you with its ease of installation and performance.
Made-to-measure: Our curtain packs are produced to order within a fortnight.
Rideaux